Employee Satisfaction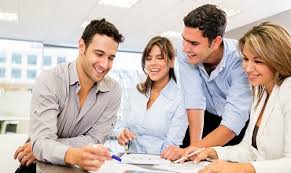 Wellnz has proven itself to be the market leader in both return to work rates and customer satisfaction.
A recent independent survey by Martelletti Consulting shows that in comparison to research completed by ACC, Wellnz service is superior to other TPA's and ACC's Employer Centric service.
Survey Highlights
73% of respondents felt Wellnz genuinely wanted to help them
67% were satisfied or very satisfied with the service they received
77% said their employer takes health & safety of workers seriously
Superior return to works rates compared to ACC and other TPA's
A Bit Of Background
Last year ACC's survey results showed poor levels of customer satisfaction from employees dealing with TPA's. The result wasn't consistent with anecdotal feedback we receive and so commissioned our own independent survey. As you can see above, the survey results reflect our people first approach and our commitment to making it easy for your people when they are dealing with us. Our results were consistently stronger than anyone else in the market
What We Could Do Better
Provide more information about Wellnz and the claim process
Be more visible in your organisation
Make it easy to deal with us, i.e. to get reimbursed for costs
Next Steps
While we are very happy with the survey results, we are committed to improving your staff experience when dealing with us. The direct customer feedback we received has been fed into our Quality Management Plan that drives our continuous improvement. We will be running our survey six monthly. The next will be run in July for all claims managed by Wellnz between January and June.
If you have any questions – please contact us.