Increasing ACC Costs for Large Employers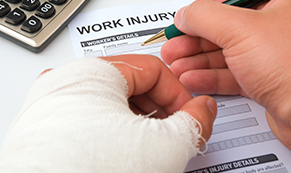 Wellnz can help improve help reduce your ACC costs and workplace absenteeism.
ACC enables businesses with lower than average injury rates and better than average rehabilitation rates to receive a discount on their ACC levy. Those with worse than average results may receive a loading (penalty) on their levy. Under the current regime, your company could receive a discount of up to 50% or a penalty of up to 75% on your work account levy.
It is important to note that a significant number of New Zealand's largest employers paying over $100k annually have experienced an increase in ACC related costs from 1 April 2019.
There are three reasons for this:
From 1 April 2019 the average work levy rate reduced by 6.7%. However, majority of employers paying over $100k were receiving safety management discounts of between 10% and 20%. These were removed completely resulting in employers paying more in ACC as the removed discounts were greater than the average levy rate reduction.
ACC Annual and Quarterly reports show that for 2019/20 the number, duration and costs of ACC claims are increasing, including the number of claims that are going over 365 days off work. The impact on employers for staff being off work longer is a significant expense.
Receiving Penalties under ACC. ACC Consultation showed that more large employers would be getting significantly larger penalties under experience rating. ACC also consulted on increasing penalties from 75% to 100% (this was not implemented) and keeping maximum discounts at 50%. Also under experience rating if an employer puts in place significant programmes now that reduce the number and severity of injuries this will not be recognised in ACC levy changes under experience rating until 2022/23 year.
Current ACC Scheme Options
Under ACC there are two options: one is standard cover and the other is ACC's self-insurance product the Accredited Employer Programme (AEP). Under the AEP product, employers can obtain significant discounts as well as a decrease in risk exposure compared to standard ACC cover. Also under ACC's AEP product, employers get immediate benefits for reducing claim numbers and severity and there are significant benefits to employees with approximately 22-23% of the employed workforce in New Zealand work for an employer in the AEP.
Assessing ACC Options
Wellnz is audited and approved by ACC to manage claims on their behalf, and is New Zealand's largest and best performing manager of ACC claims.
Employers are getting their levy invoices now from ACC which will show current performance and whether current claims experience is showing increases in duration and costs. As part of the Marsh and McLennan group of companies (MMC), Wellnz can undertake a cost benefit analysis providing risk options explaining whether the standard cover or ACC's self-insurance product is the best option for an employer
Example:
The below example is an actual scenario of an employer that has recently joined ACC's self-insurance product.
2018/19 Paid levy of $770,000 from receiving a 20% safety discount and 10% experience rating discount and claims costs averaged $290k annually.
2019/20 ACC Levy increased to $950,000 following removal of 20% discount
Moved into AEP all-inclusive annual costs reduced to $560,000 ($490k annual savings and improved outcomes for employees)
To obtain a cost benefit analysis and explanation on ACC options please call your Marsh relationship manager or contact Wellnz at enquiries@wellnz.co.nz